Solution(linebreak)Experts
Attorney Tyler A. Moore began his road to advocacy in the Fall of 2009 when he enrolled at the University of Georgia School of Law and officially gained "double dawg" status.  Not satisfied with textbooks alone, Tyler enrolled in UGA's Criminal Defense Practicum as a 2L (second year law student) and began interacting with clients firsthand at the Western Judicial Circuit Public Defender Office.  As a 3L, Tyler began representing clients under the 3rd year practice act and fell in love with helping others through what many considered the most difficult time of their lives.  After graduating with honors in 2012, Tyler moved back to Gwinnett County, Georgia, where he was raised, to begin his career as an attorney.  Returning to Lilburn, the Parkview graduate sought employment with Daniels & Taylor, P.C. in Lawrenceville, Georgia.  At Daniels & Taylor, P.C., Tyler furthered his practice in the area of criminal defense while delving into bankruptcy, personal injury, wills, and contract matters.  In 2017, Tyler said goodbye to his friends at Daniels & Taylor, P.C. and opened Lankford & Moore Law, LLC to pursue his dream of owning his own firm.
Tyler currently lives in Buford with his girlfriend and their cats.  When not fighting for his clients, Tyler enjoys playing guitar, watching the Dawgs play football, and gaming with his friends.  He's a do-it-yourselfer and will often spend weekends working on projects around the house.  On days when the Georgia weather is cooperating, Tyler can be found hiking at Little Mulberry Park in Dacula or in the North Georgia Mountains.  When asked about his tenacity, Tyler quipped, "All attorneys claim to be a bulldog in the courtroom, but I've got the alma mater to back it up!"
I realized the true function of a lawyer was to unite parties riven asunder. The lesson was so indelibly burnt into me that a large part of my time during the twenty years of my practice as a lawyer was occupied in bringing about private compromises of hundreds of cases. I lost nothing thereby — not even money, certainly not my soul.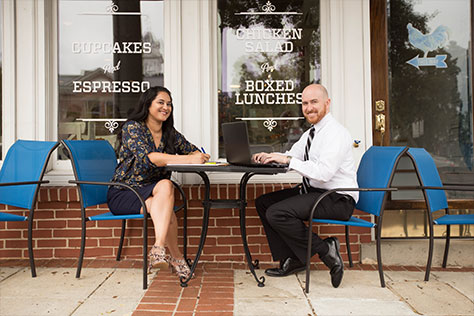 Join Our Satisfied Clients
"They really do value your worth as a person beyond the financial worth of your case. If you're looking to be represented by people who will take on your case as if you were their own family, this is the firm for you!"
"Make sure you give him a call if you're in any trouble with the law! Very polite and is great at what he does."
"Atty Tyler Moore absolutely rocks!! If you're looking for an attorney in Gwinnett my first choice will be Tyler Moore! He handled my case with professionalism and ease. I never had to worry about anything."
"Had a great experience with Tyler Moore. Passionate about his career as an attorney."
Copyright © 2018 Lankford & Moore Law
Disclaimer: This website is for informational purposes only and the use thereof does not create an attorney-client relationship. The choice of an attorney is an important decision and should not be based solely upon advertisements.​